Number 1 B2B tradingplatform
for
industrialhemp
&
medical cannabis
What is CanXchange?
CanXchange has developed the largest European B2B trading platform for industrial hemp, hemp extracts and medical cannabis. Its goal is to connect industry professionals and help them transact in a transparent, fast, costeffective and secure way. Sellers and buyers of cannabis and industrial hemp find each other directly online through CanXchange.
CanXchange's business solution fits perfectly into the current market. This tool simplifies the process of sourcing hemp products and cannabis, providing international access to suppliers and buyers while guaran-teeing security and trust in the transaction process.
Since 2019, CanXchange has been active internationally with its industrial hemp business unit. In February 2022, the Medical Cannabis business segment was added.
How does CanXchange work?
International producers offer their products on the CanXchange trading platform after a successful quality check. Buyers can easily view the product offers on the CanXchange website without any obligation and check all relevant certificates.
After successful completion of the purchase contract and exchange of goods between the seller and the buyer, a transaction fee is paid to CanXchange.

Why CanXchange?
In traditional raw material acquisition, a high financial and personnel effort is offset by potentially low savings, as suppliers are widely distributed internationally and buyers operate mainly within Germany and the UK. However, to ensure high quality for the company's own production, local producers need to be assessed.
The solution provides a centralized market platform that offers quality and reliable prices and data. Standardized quality checks and reliable laboratory and financial partners are used for this purpose.
All this is offered by CanXchange as the largest online platform for trading industrial hemp and medical cannabis.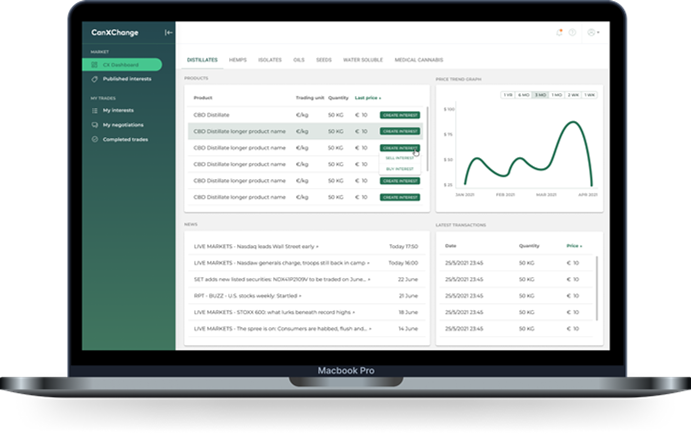 Key features & Services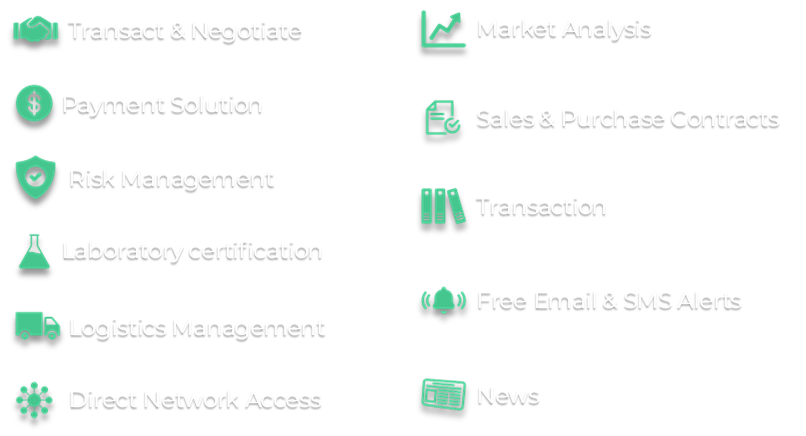 Key stats since launch
Active members

350+ companies

Strategic partnerships

Bank's Escrow, Payment Gateway Provider,

Laboratories, Logistic Providers, Hemp Associations

Tradable products

40+ (with constant add-ons)

Current inventory value

€50m+

Operating countries

EU, CH, UK, ISR

(US , LAM under trial)
We are your contact for medical cannabis!